Ramesch Daha
The resident within the Artistic Scholarship of Villa Decius Institute for Culture in the year 2022 organized in partnership with the Consulate General of the Republic of Austria in Krakow, under the "On the Road Again" project.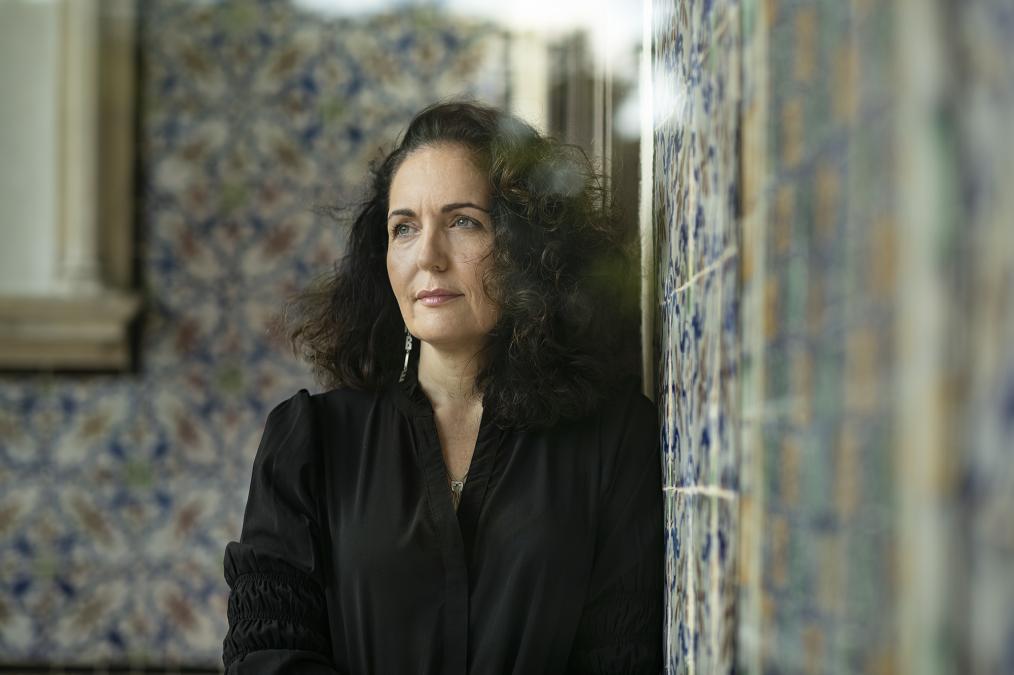 Fot. Edyta Dufaj
Ramesch Daha - born in 1971 in Tehran, since 1978 she has lived in Vienna, her mother's native city, to which she moved with her family to escape from the Islamic Revolution and its resurgent fundamentalism. In her artistic work, Ramesch Daha often chooses the story of her Austro-Iranian family as well as her own biography as the starting point for her considerations of the subjective and social determinants of historical narratives. Working with a variety of media (including painting, collage, film and drawing, as well as documents from public and personal archives), she creates multi-part work complexes that combine biographical and socio-political aspects of history and arrange them into new constellations. The method of her work, based on comprehensive historical research, involves numerous travels and study visits, among others, to Vancouver, New York, London and Berlin.
Ramesch Daha has met broad international recognition with her yet uncompleted series "Victims 9/11", in which she attempts to save the victims of the terrorist attack from oblivion by portraying every single one of them. Daha has been represented internationally in numerous solo and group exhibitions, incl. in New York, Vienna, Berlin, Stockholm, Helsinki and Augsburg.
She is the current president of the Vienna Secession.
Interview with Ramesch Daha:
https://willadecjusza.pl/en/news/interview-with-ramesch-daha
More information at:
https://ramesch-daha.com/