Cultural events
Villa Decius – the perfect place for artistic and cultural events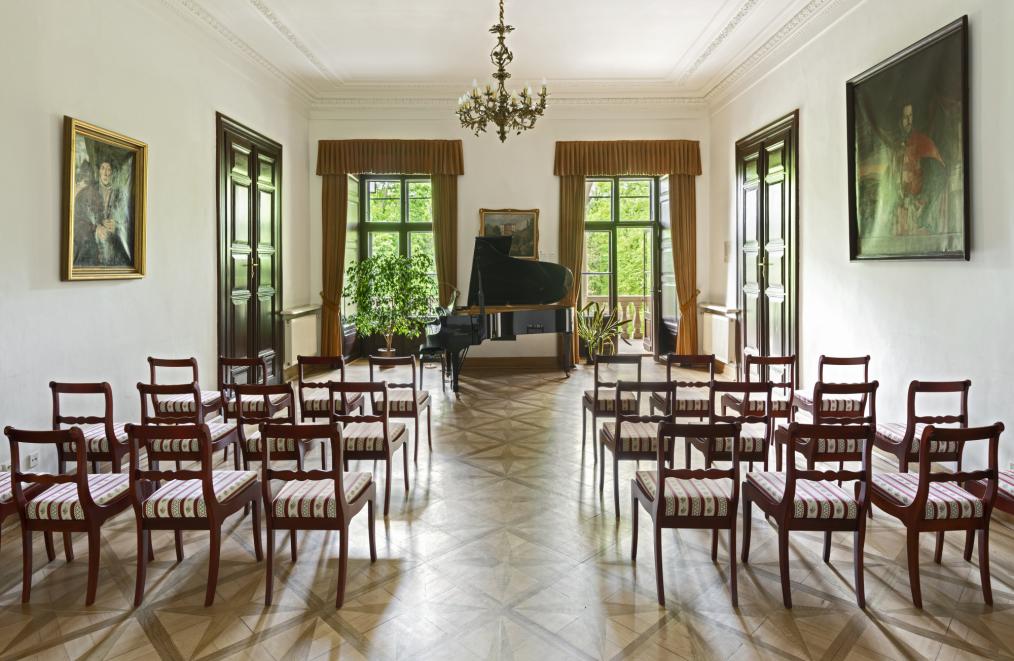 Villa Decius is the perfect place for artistic events - online or with the small audience
Villa Decius is a meeting place for families, business people and politicians, but also people of culture – artists from Poland and around the world.
Beautiful Renaissance interiors, great acoustic conditions, wide space arrangement possibilities and a long tradition of artistic salons make Villa Decius attractive to organizers of concerts, recordings, debates, exhibitions and workshops – also broadcast online.
 We regularly host musicians recording and broadcasting concerts online. We cooperate e.g. with the Polish Radio Choir, the Association of Polish Chamber Musicians, Capella Cracoviensis and the organizers of Festivals, we organize creative writing workshops, contemporary art exhibitions, scientific conferences, and music rehearsals.
Feel free to contact us!centrum@willadecjusza.pltel. 508 688 516


We also invite you to like the Center on our Facebook profile:

https://www.facebook.com/CentrumKonferencyjneWillaDecjusza


By organizing events at the Conference Center, you become the Patron of Villa Decius in support of its educational and cultural projects.

Cultural events at Villa Decius
14 zdjęć