Karl Dedecius Prize
On the occasion of the 100th birthday of Karl Dedecius, the German Institute of Polish Affairs (Deutsches Polen-Institut), in cooperation with Villa Decius, announced the resumption of the Karl Dedecius Prize in 2021.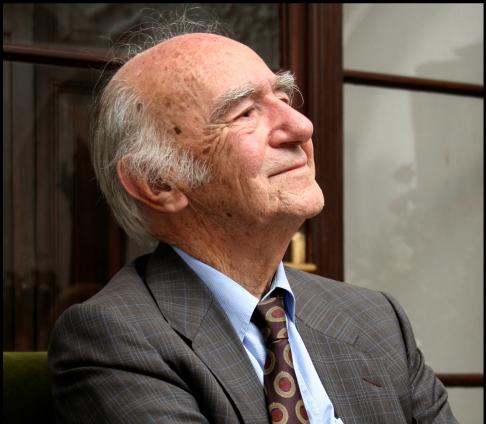 Karl Dedecius was not only an outstanding translator, visionary culture animator and ambassador of Polish-German dialogue, but also the initiator of the renovation of the historic palace in Wola Justowska in Krakow. It was Karl Dedecius who in 1991 brought up the idea of renovating Villa Decius and turning it into a "humanist forum" which would be a center for exchanging thoughts and opinions, as well as a meeting spot for different cultures, promoting pluralism and tolerance in public life.

In 2021, Villa Decius became a partner of the German Institute of Polish Affairs (Deutsches Polen-Institut) – the organizer of the Karl Dedecius Prize for Polish translators of German literature and German translators of Polish literature.

The winners – a Polish translator and a German one – are awarded for outstanding translation achievements, and thus for their work for an understanding between Poles and Germans. The winners (each in the amount of EUR 10,000) are proposed by an independent Polish-German chapter. Another element of the Prize is a residence stay at Villa Decius in Krakow.

Candidates for the Karl Dedecius Prize can be submitted by publishing houses, authors, sector representatives and from the group of the interested audience. Translators' own applications are also allowed.

In 2022, the Karl Dedecius Prize was awarded to Elżbieta Kalinowska and Andreas Volk. The winners received prizes of EUR 10,000 and residencies at Villa Decius.