Julia Goodman
The resident within the Artistic Scholarship of Villa Decius Institute for Culture in the year 2022 organized in partnership with the Consulate General of the Republic of Austria in Krakow, under the "On the Road Again" project.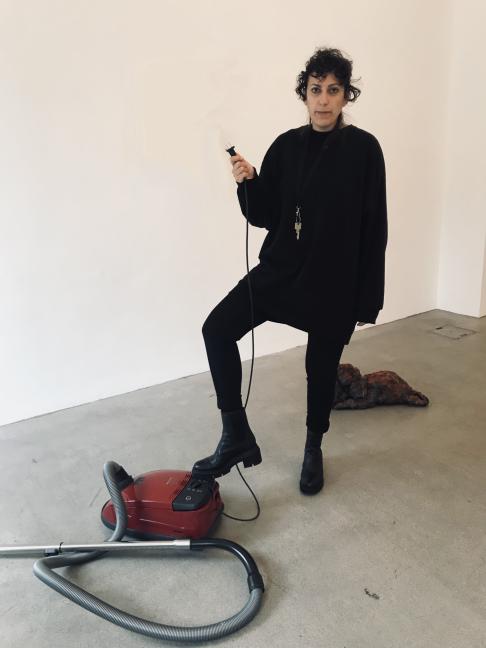 Julia Goodman
(born in 1987 in New York) graduated from the Academy of Fine Arts in Vienna in 2020 and the New York University in 2009. Her works, through painting and sculpture gestures, examine narrative structures and emotional ambiguities. Familiar images, closely linked to memory – originating from popular culture, art history and the artist's everyday life – are refined and clearly shaped by her material choices (which is a nod to the question of "bad" taste). She is interested in different materials, from oil to car paint, from jute to artificial fur, from clay and plaster to resins. She uses these materials to study the issue of representation and wonders what our attitude toward different objects and surfaces says about us.
Her selected exhibitions in Austria include: Galerie Raum mit Licht, Galerie 5020, VBKÖ, ksRoom, SCAG Contemporary, One Work Gallery, Pinacoteca and Fledermäuse. She took part in numerous international group exhibitions, including недалеко, Novo-Molokovo in Moscow, Queer Encounters / Vienna trans LA in Los Angeles, the Gap in Bratislava and SubDocumenta in the Athens Museum of Queer Arts.
In September 2022 the Villa Decius hosted Julia Goodman and Gabriele Edlbauer,
artists working in duo, who are currently carrying out a project dedicated to the traditions of Galician cuisine. The result will be an artistic cook book in which Galician recipes will be connected with visual works of art.
During their stay at Villa Decius the artists prepared the culinary and artistic happening "Jappy Julia's Crappy Cookbook. If you can't say it with words, say it with chicken" - inspired by Galician chicken recipes.
https://willadecjusza.pl/en/news/jappy-julias-crappy-cookbook-1
Happening "Jappy Julia's Crappy Cookbook"
9 zdjęć