Penny Boxall
Scholarship holder of the Residency Programme of the Krakow City of Literature UNESCO, implemented by the Krakow Festival Office in cooperation with the Villa Decius Institute for Culture in 2023.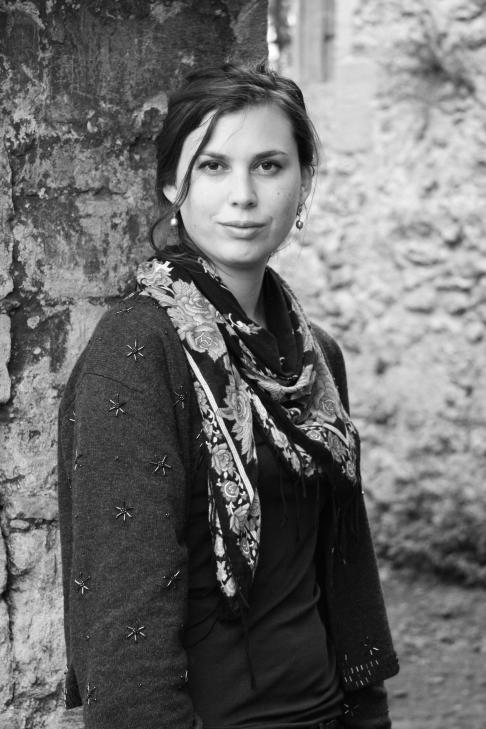 Penny Boxall is the author of three poetry collections: "Ship of the Line", "Who Goes There?" (Valley Press, 2018) and, with woodblock artist Naoko Matsubara, "In Praise of Hands" (Ashmolean Museum, 2020). She won the 2016 Edwin Morgan Poetry Award, the Mslexia/PBS Women's Poetry Competition 2018, and a 2019 Northern Writers' Award.
In 2019 she was Visiting Research Fellow in the Creative Arts at Merton College, Oxford. She is the current Royal Literary Fund Fellow at Lucy Cavendish College, University of Cambridge. In 2020-2022 she was the RLF Fellow at the University of York.

While in Kraków she is working on "Replaying the Tape", a collaboration with palaeontologist Dr Frankie Dunn and percussionist Dr Jane Boxall, which will premiere in New York in November 2023.


About the project:
Replaying the Tape is my collaboration with women practitioners: Oxford University palaeontologist Dr Frankie Dunn and New York-based composer Dr Jane Boxall. We will conjure an imaginary menagerie of animals which might have existed had the dice-throw of evolution fallen differently. I am writing a series of poems based on Frankie's research on the Ediacaran biota, using forms appropriate to each lifeform: much of Frankie's work is in establishing precedents for alternative body plans. The tape aspect will include field recordings from Frankie's geological fieldwork, tape manipulation of found sounds, and excerpts from research and altered samples from the new poetry itself. The live percussion part will have choreographic and visual elements.