Nuria Añó
Scholarship holder of the Residency Programme of the Krakow City of Literature UNESCO, implemented by the Krakow Festival Office in cooperation with the Villa Decius Institute for Culture in 2018.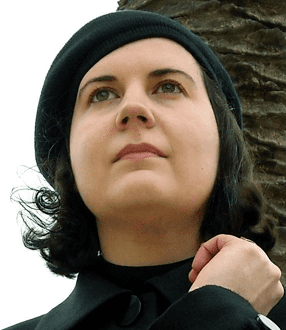 source: alchetron.com
Nuria ano is an Catalan/Spanish writer, translator and speaker at international conferences, where she usually talks about literary creation, the cinema, cities or authors like Elfriede Jelinek, Patricia Highsmith, Salka Viertel, Alexandre Dumas fils, Franz Werfel or Karen Blixen. Her first novel Els nens de l'Elisa was third among the finalists for the 24th Ramon Llull Prize for Catalan literature, one of the most relevant literary awards in Catalan language. She is also a member of various juries at international competitions. Some of her works, including novels, short stories and essays have been published and translated into Spanish, French, English, Italian, German, Polish, Chinese, Latvian, Portuguese, Dutch and Greek.

Her writing centres around the characters' psychology, often through the use of anti-heroes. The characters are what stands out most about her work, they are generally more relevant than the topic itself. With her feminine, somewhat sentimental introspection, she finds a unique balance between the marginal worlds of parallels. Her novels are open to a wide variety of topics, they deal with important social and current themes like injustice or lack of communication between individuals.