Visit Villa Decius
08.10.2021
We invite you to visit the exhibitions at Villa Decius from Thursday, 15 July.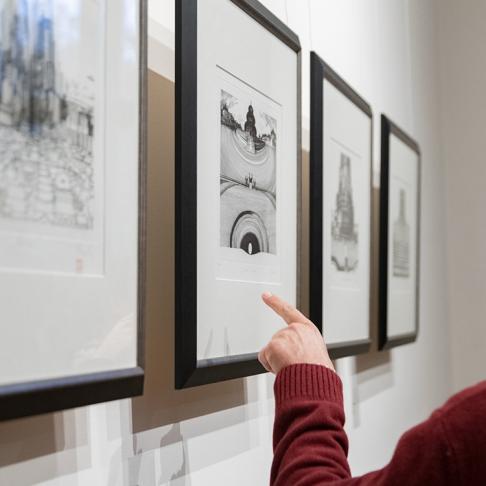 From 15 July (Thursday), at Villa Decius and in its immediate surroundings you will see exhibitions presenting the heritage of the Visegrad Group countries.

In the lower courtyard, an exhibition entitled "PoszTerra" is presented, where, side by side, works by authors from Hungary, Poland, the Czech Republic and Slovakia show the history of cultural poster design with distinctive national characteristics.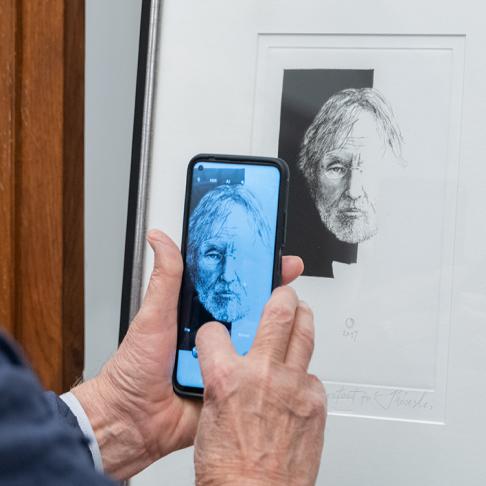 In the interiors of Villa Decius you can see an original exhibition entitled:
"Botanical Dream no 11"
, where the works of the Slovak artist Milan Lukáč are gathered. In addition to subtle monotypes that refer to childhood memories, the author presented bronze and wood sculptures themed around plant forms. Milan Lukáč is a teaching fellow at the Faculty of Architecture and Design of the Slovak Technical University in Bratislava and the author of many monumental works, monuments and memorials.
The exhibitions: of posters "PoszTerra" and "Botanical Dream no 11" by Milan Lukáč will be on display until 20 August.
The other rooms of Villa Decius house an exhibition of paintings from the District Museum in Nowy Sącz and of furniture from the National Museum in Cracow.
The exhibitions in Villa Decius are open to the public at the following dates:
Tuesday from 10 a.m. to 6 p.m.
Wednesdays and Thursdays from 10.00 a.m. to 5.00 p.m.
and Sundays from 11.00 a.m. to 6.00 p.m.
Last visitors will be admitted 45 minutes before the closing time.
Ticket prices:
1)           Regular ticket - PLN 10
2)           Discount ticket - PLN 8
3)           Family ticket (2 adults + at least 2 children under 16 years of age, or 1 adult + at least 3 children under 16 years of age) - PLN 25
The tickets can be purchased at Villa Decius (cash only).
For discount tickets, presentation of relevant documents is required.
The opening days and hours at the Villa Decius may change. Changes to the opening hours will be updated and posted in the VDIC webpage:
www.willadecjusza.pl
Visitors are bound by the appropriate limits and regulations of the Villa Decius Institute for Culture due to SARS-Cov-2 epidemic in Poland.
Regulations for visiting the Exhibition at the Villa Decius and Regulations for visiting the Villa Decius Institute for Culture due to SARS-Cov-2 epidemic in Poland are available at the webpage: www.willadecjusza.pl