Solidarity with Ukraine
24.02.2022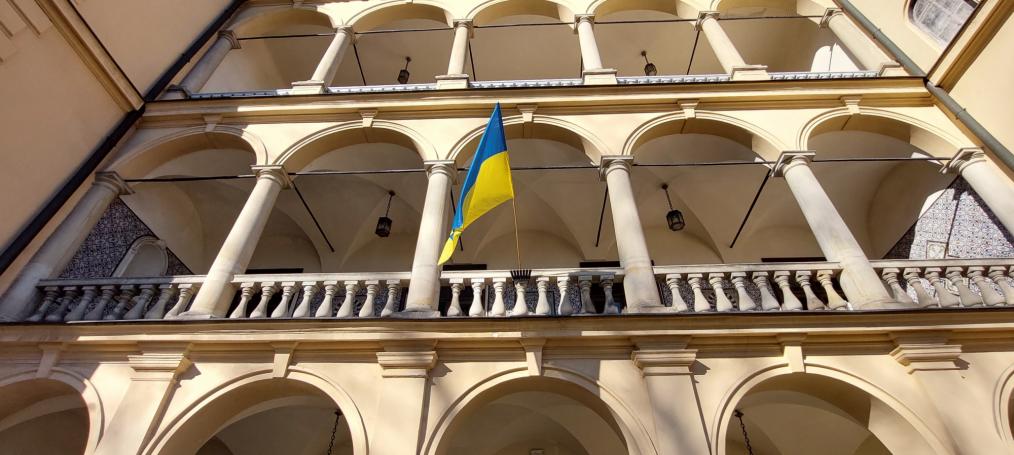 Villa Decius, in cooperation with the City of Krakow, has been carrying out cultural projects for years, working with numerous artists from Ukraine, also addressed to the Ukrainian residents of Krakow who moved to our city to live and work in peace. For several years now, the Villa has also run the ICORN program – under which it helps artists persecuted in their countries and belongs to the SAR network (Scholars at Risk), sheltering scientists persecuted in their countries of origin.

In these difficult days, we at Villa Decius focus on helping our Ukrainian neighbors fleeing the war – we provide them with shelter in the guest rooms of Villa Decius, and we actively cooperate with our partner: the Multicultural Center in Krakow, providing ongoing assistance – material, information and legal – to all Ukrainians in need. We also help establish contacts and organize stays in partner institutions all over Europe; we organize events with the participation of Ukrainian artists, the income of which we allocate to help Ukraine; we also participated in the collection of firefighting equipment for the protection of monuments in Ukraine. We are also preparing an educational and cultural offer for adults and children from Ukraine.

As we continue to help and support our Ukrainian neighbors in various ways, we also draw our attention to the important heritage of literature written in Ukrainian. As part of a symbolic gesture of solidarity with Ukraine, we use the FB profile of the Villa Decius Institute for Culture (https://www.facebook.com/Decjusz) to publish recordings of poems by Ukrainian poets, read by famous Krakowians. We are aware that a nation's language and literature is an important heritage that should be cared for, fought for and not forgotten. And poetry is sometimes an expression of rebellion, independence, freedom, but also hope.

WE ARE WITH YOU!