In memoriam Roman Ratushny
17.10.2022
Commemorating of Ukrainian activist and soldier Roman Ratushny.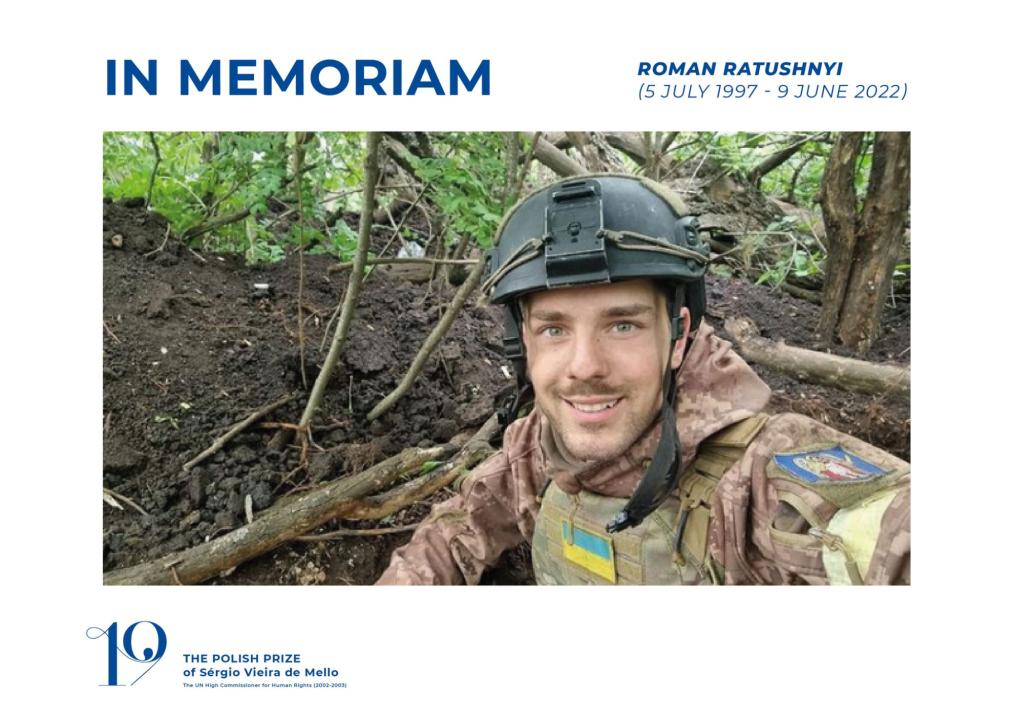 Villa Decius Institute for Culture invites you to jointly commemorate Kiev activist Roman Ratushny and visit the room dedicated to his memory, open on October 20 from 2:00 pm and on October 21 from 9:00 am to 2:00 pm at Villa Decius in Krakow. The event will be accompanied by a fundraiser to support the forces of the Ukrainian military.

Bank details for the fundraising:

4149499993966272
Bank: PRYVATBANK
SWIFT PBANUA2X
Povaliaeva Svitlana
UA873052990262046400936355637
Roman Ratushny
was a well-known Kiev activist. In 2014, at the age of 16, he was one of the first students taking part in anti-government, pro-European protests in Kiev's Maidan. He was beaten by police who dispersed the demonstrators on the orders of then-Ukrainian President Viktor Yanukovych. In the following years, Ratushny took up civic activism. He became famous for defending Kyiv's green area, Protasiv Yar, on whose site residential developments were to be built. After a long battle with developers, during which Ratushny was intimidated and threatened, the Kiev city council placed Protasiv Yar on the official list of the city's green areas. When the war broke out, Roman Ratushny volunteered for the army, taking part in the defense of Kiev, then left for the east of the country, where he joined the 3rd "Kholodnyi Yar" Brigade, in which he served as a scout. He died on June 9 near Izium in the Kharkiv region. His death was announced by members of the NGO he founded, "Let's Protect Protasiv Yar."
The event is a part of the 19th edition of the Polish Prize of Sérgio Viera de Mello.
https://willadecjusza.pl/en/villa-decius-association