Krzysztof Skórczewski. Inspirations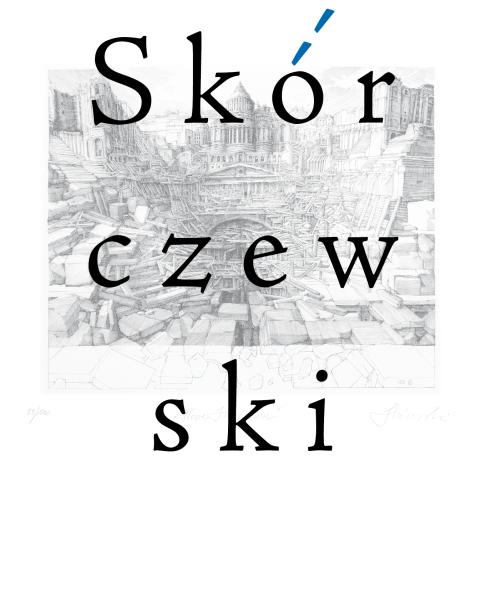 Initially, Krzysztof Skórczewski created linocuts, cycles of paintings, such as pastels and watercolors, and drawings. However, since 1976 he remained most faithful to one technique: chalcography. The exhibition displays only his copper engravings, because it is the stylus and the copperplate that provided him with a wider range of artistic measures than any other graphic technique and the possibility of the fullest expression. Chalcography is also the closest technique to the artistic temperament of Krzysztof Skórczewski and to his metaphorical and fanciful concept of the world.  Places visited by the artist over many years became inspirations for his engravings. In some cases, an idea for a new artwork would emerge a long time after the journey. The title of the exhibition refers precisely to those sources of inspiration: architecture, landscape, journeys, but also nature and poetry. The artist's works represent themes related to particular places, but also undefined visions: imaginary "stone cities", "hanging gardens", vedute - born out of the need to create interesting, surprising forms, penetrating new possibilities of reshaping the space, often in the form of play with an unknown landscape-labyrinth, rather than from the need to immortalize a particular travel memory. He is the most outstanding artist in Poland who practices the so-called pure copperplate. Working for more than 40 years in this technique, he created over 230 pieces gathered in different cycles, such as: "The Tower of Babel", "The Construction of the Ark", "Dolls", and "Gardens".

Krzysztof Skórczewski has been connected with Villa Decius for many years. Until now, the historic complex has held two exhibitions of his works. A 2008 exhibition "Nature" displayed a section of his artwork, while a 2010 exhibition "Journey" told about the process of creating one piece of art and the possibilities of transforming prints in modern forms of interpretation. The "Inspirations" exhibition is a continuation of this collaboration. The selected copperplate engravings show Krzysztof Skórczewski's workshop and his mastery in using an unlimited number of shades of gray and using diverse types of strokes, lines, dots, and saturation. The selected art pieces include works from different periods of the author's artistic life: both engravings and copper plates. Multimedia presentations, a contemporary interpretation of the traditional printmaking technique, whose origins go back to the 15th century, are integral elements of the exhibition, says Katarzyna Trojanowska, coordinator of the "Inspirations" exhibition at the Villa Decius Institute for Culture.

Chalcography is the oldest engraving technique. The works of Krzysztof Skórczewski reflect the past eras, above all the harmony of the Renaissance. Two of the greatest masters of the initial era of chalcography were Reinaissance artists Andrea Mantegnia (Italy) and Albrecht Dürer (Germany). The "Inspirations" exhibition is held in the antique Villa Decius palace and a park complex with a unique history and interesting architecture. Villa Decius was erected during the Renaissance period by Justus Ludwik Decius, a royal secretary, as a type of building previously unknown in Poland: a suburban villa in a garden. Today, more than 500 years after its construction, the place preserves the features of Renaissance architecture: symmetry, harmony, references to ancient architecture, and an arcade loggia. It still performs the role of a meeting space open for Krakow residents and guests, surrounded by a garden.

Just as fractals elude geometric definitions, the author's works are interpreted in new times and spaces, using new media. The mastery of execution and the multitude of meanings in Krzysztof Skórczewski's works inspire another generation of artists to pursue artistic projects on an incomparably larger scale. The multimedia projections that can be seen during the exhibition allow us to delve into the creative process, but also to reinterpret the motifs that are our common heritage.This last theme - of free and modern reinterpretation, which is so perfectly applicable to Skórczewski's works - is what we welcome at Villa Decius as another common point in the future, as an encouragement and a creative challenge for the work in the space of heritage in the years to come, says Dominika Kasprowicz, head of the Villa Decius Institute for Culture.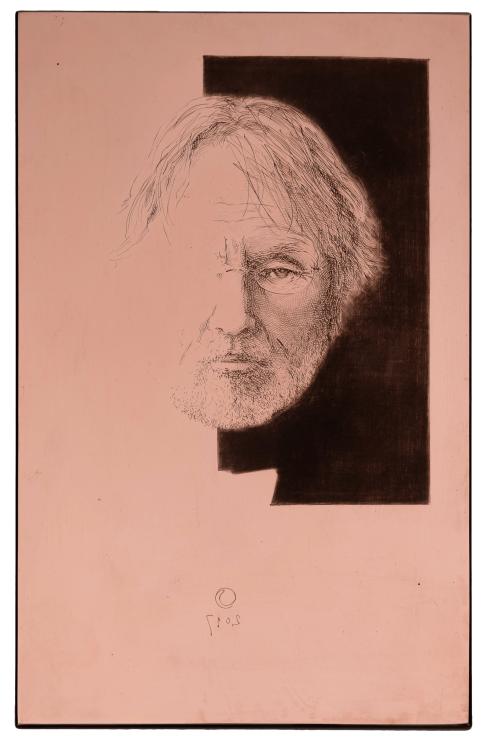 Krzysztof Skórczewski
Krzysztof Skórczewski was born in 1947 in Kraków, where he studied at the Academy of Fine Arts from 1965 to 1971, graduating from the Faculty of Graphic Arts. From 1970, he participated in competitions and exhibitions of student printmaking art. Initially, he worked in linocut (until 1976, he had created 30 works in this technique) as well as utilitarian printmaking. During his studies at the KTH Royal Institute of Art in Stockholm in 1976, he became interested in copperplate engraving and is the author of over 230 copperplate engravings. In 1994, he began to use painting techniques, and this is how his series of pastels, watercolours and drawings came into being.

In over 40 years of artistic work, he has participated in more than 200 group exhibitions and numerous solo exhibitions, as well as in numerous charity auctions. In 1995-2004, he taught at the European Academy of Arts in Warsaw, and in 2003 he was a guest lecturer at Utah State University in Logan (USA). In 2004, he became a professor at the University of Rzeszów. In 2010, he participated in the international symposium "La Continua Fortuna di Raffaello" in Urbino, Italy. When working in China, in 2012 and 2015, he held lectures and meetings with students of the Department of Graphic Arts at Tsinghua University in Beijing. In 2014, he was involved in a project to establish a Graphic Arts Centre in the city of Nantong.

He is a member of the French association Société des peintres graveurs français and an active member of the Polish Academy of Arts and Sciences since 2013.