Kholoud Charaf. Reversed sky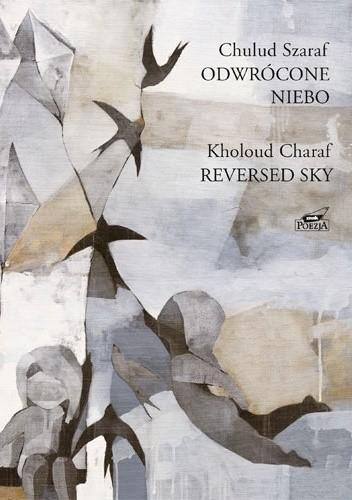 Kholoud Charaf — Odwrócone niebo / Reversed Sky
Translated by M. M. Dziekan (Polish), L. Price, P. Łyżwiński (English), Znak 2019.


A collection of poems by Kholoud Charaf, a Syrian poet, writer, art critic and activist at the scholarship of the International Cities of Refuge Network (ICORN) in the Institute of Culture Villa Decius.
The poems by Kholoud Charaf are modern fairy tales. They describe the world where beauty does not exist without cruelty and the remnants of life are scattered by the wind across the abandoned, dilapidated space. The poet's imagination has creative and imitative power. Colourful pictures of recollections of the bucolic childhood overlap with the landscapes where the traces of the living beings are left but there is no life. Light blue sky crossed by swallows and children's games are the symbols of the world, the order of which was disturbed by violence. "The Reversed Sky" presents intriguing thoughts of a pacifist for whom the war is a permanent state of imbalance pervading the whole world, not only the Middle East. (material of Znak)

The book was published in cooperation with Znak and inaugurates a publishing series of the Institute of Culture Villa Decius. The publication partner is Krakow UNESCO City of Literature.


The cover illustrations were painted by Reem Yassouf, a Syrian artist living in France.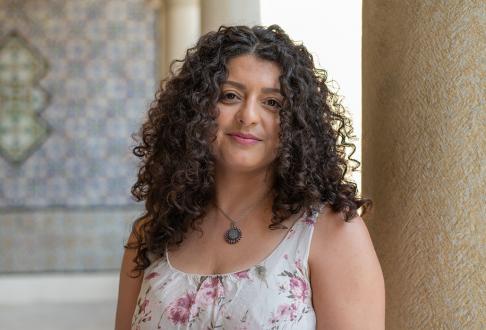 Kholoud Charaf
Kholoud Charaf was the resident of the International Cities of Refuge Network ICORN in Krakow for the years 2018-2020.

Kholoud Charaf comes from Al Mjemr in the south of Syria. In 2003, she graduated from the University of Damascus and obtained a diploma as a medical technician. She worked as the head of the medical unit at the women's ward in the central Suwayda prison and worked as an English teacher at the Syrian Children's Education Institute, with children who had no chance of formal education due to the ongoing war in this country. Charaf participated in the psychological support course organized by Syrian Red Cross in 2013. As a medical aid worker she repeatedly witnessed violation of human rights. For trying to bring such practices to light, she was threatened by the authorities, which led to her decision to escape the country.