Concert of the Free Choir from Belarus
Culture in exile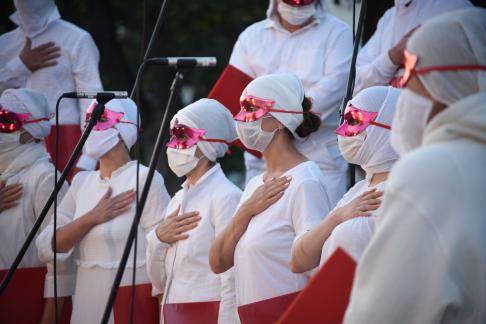 On 22 January 2023 (Sunday) at 12.00, as part of this year's 'Culture in Exile' festival, we invite you to a concert by the Free Choir from Belarus at Villa Decius.

The Free Choir was founded in 2020 as a socio-political movement that brings together not only musicians and singers, but also engineers, economists, teachers, artists and many others who were forced to leave Belarus due to political persecution. Its members beyond the borders of their country restore its centuries-old tradition of choral culture, presenting in many places in Poland and various European countries a repertoire that includes works by Belarusian authors, often forgotten for centuries, but rediscovered by them.

Free admission to the concert, but number of seats is limited.