Charity concert of the Ukrainian vocal group Spivanochka!
The Villa Decius Institute for Culture, together with the Internationaler Bund Poland Foundation, invite you to a charity concert by the Ukrainian vocal group Spivanochka! The concert is being held as part of the project entitled: "Krakow Together" (in cooperation with the Faculty of Education of the University of Krakow and the United Nations Children's Fund (UNICEF), which is a funder of the project).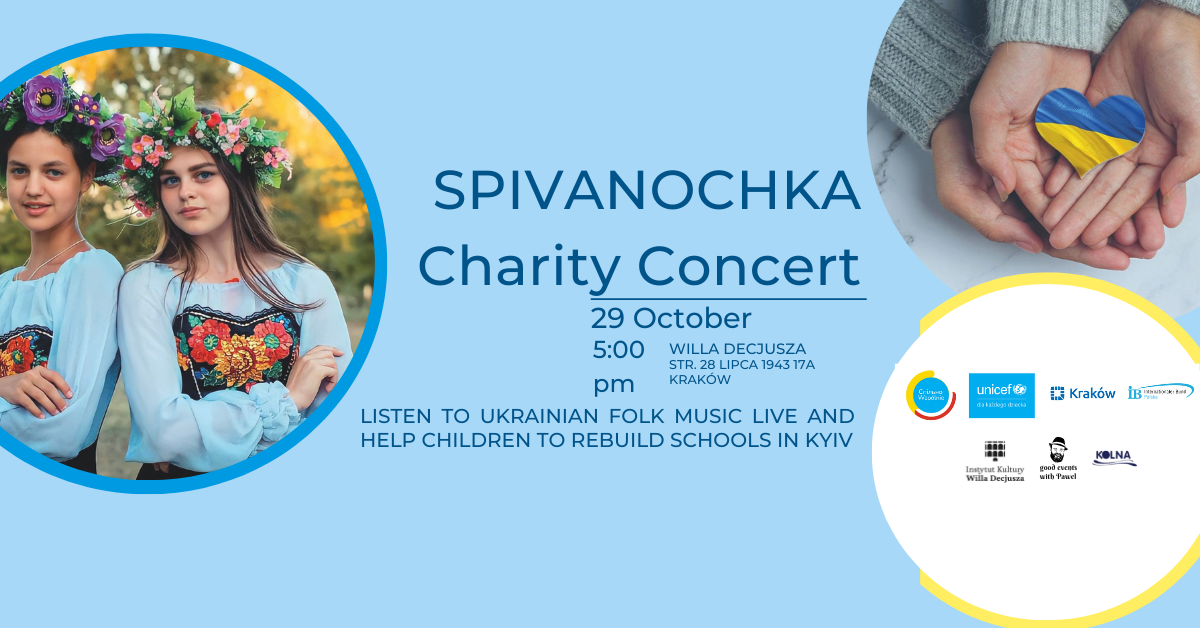 The concert will take place
on October 29, 2022, at 5.00 p.m. in the Villa Decius, ul. 28 July 1943 17a,
Kraków. Let's listen to music together and help rebuild schools in Kyiv for children and teenagers! Your help and presence will be invaluable support for this beautiful initiative! We hope it will be a fantastic opportunity to spend time together, listen to beautiful music and support Ukrainian youth rebuilding schools in Kyiv! We guarantee that there will be something for everyone!
Tickets can be picked up before the day of the concert, i.e. until Friday, at the Information Point for Foreigners (Kazimierz Gallery, entrance from Rzeźnicza Street).