Candan Badem

Resident of Scholar at Risk programme at the Villa Decius from December 2020 to April 2021.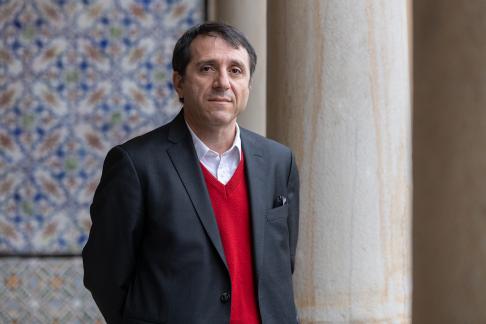 Candan Badem (born 1970)
- Turkish scientist, historian. In 2001 he obtained a master's degree in Russian Philology and East European Studies from the University of Birmingham in Great Britain. In 2007, he earned his PhD in the history of the Ottoman wars at the Sabancı University in Istanbul. For eight years he lectured at the university, giving translation courses in Russian, cultural history, and history of central Turkish Asia. He has participated in numerous international conferences and scientific symposia. He is the author of a number of scientific articles and the editor of publications on the Ottoman Empire and the Caucasus. He conducted research on the history of Turkey in the state archives of Great Britain, Armenia, Georgia and Germany. In 2009, he was the first Turkish historian to be admitted to the collection of the National Archives of Armenia in Yerevan. He is fluent in Russian and English. 
SAR Fellow
In 2016, Prof. Candan Badem signed a public petition calling on the Turkish authorities to resume dialogue with factions in the south-eastern part of the country. The Turkish government accused the signatories of the petition of treason and promoting terrorism as well as insulting Turkey's good name. In August 2016, by government decree, prof. Badem was banned from all public universities and government offices. In February 2019, the scientist was found guilty and sentenced to almost two years in prison. Travel restrictions have also been imposed on him, valid until August 22, 2020.
Unable to safely pursue his work and research activities in Turkey while seeking research and teaching opportunities in a safe place, prof. Badem received assistance under the international program Scholars at Risk. The Villa Decius Institute for Culture, the city of Krakow and the Jagiellonian University provided support and shelter to the persecuted scientist.
https://willadecjusza.pl/en/news/the-first-sar-scholarship-holder-in-poland-is-in-krakow