Tour of the Villa in Ukrainian
18.09.2023
We invite for a guided tour of the Villa Decius in Ukrainian.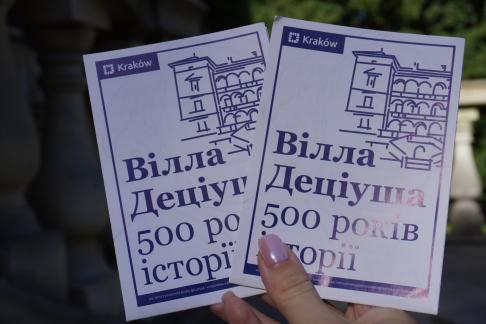 We invite you to you to learn about the history of Villa Decius dating back to the 16th century and to visit the interiors, where collections of furniture from the National Museum in Krakow and paintings from the District Museum in Nowy Sącz are exhibited.
Free guided tours of Villa Decius in Ukrainian will take place on the following dates:- Sunday 24 September at 12:00:
free tickets available here:
https://bilety.willadecjusza.pl/index.php/repertoire.html?id=77
- Tuesday, 10 October at 5 p.m, - Thursday 19 October at 5 p.m.