Meeting with Aaiún Nin
06.10.2022
Literary meeting about the poetry collection "Broken halves of a milky sun".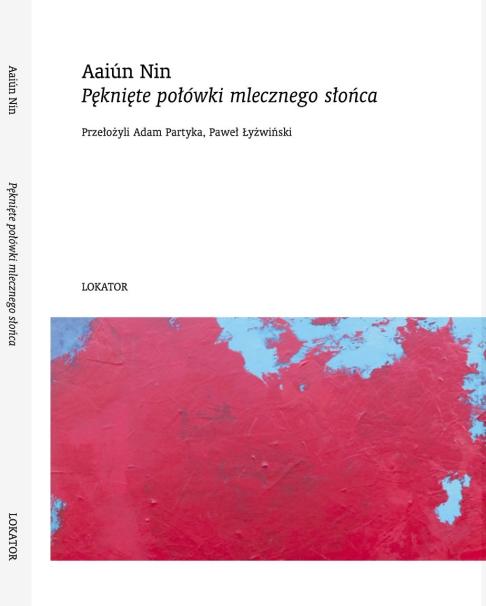 We invite you to a literary meeting with Aaiún Nin, an Angolan poet, author of the poetry collection entitled Broken halves of a milky sun, whose Polish translation was published by the Lokator Publishing House as part of the publishing series of the Villa Decius Institute for Culture.
The meeting will take place on October 12 at 7.p.m. in the Lokator bookstore and café at 1 Mostowa Street, and will be moderated by the book's editor, poet and translator - Marta Eloy Cichocka.
Language: English with polish translation.
In the debut volume, Aaiún Nin confronts with the memories of her childhood in Angola, and the experience of migration to Europe, which are accompanied with the process of discovering her non-heteronormative sexual identity. Broken halves of a milky sun is not a postcard from exotic countries. It is a record of the realities of post-school Africa and a ruthlessly honest manifesto of disagreement. Aaiún Nin traces the consequences of Angola's patriarchal social order, writing about sexual abuse of women, religious fundamentalism, and social inequality. She also criticizes the anti-immigrant policies of Western countries, and unmasks their racism and hypocrisy. The best metaphor for the neglected world of African cities is the author's painting on the book cover, inspired by the destroyed facades of Luanda's colonial buildings and resembles the continents and countries that block the crowds of people seeking refuge.
The result of this research is devastatingly hones and very personal a book, which sketches a broad geopolitical context. Even though, its diagnoses are depressing, it doesn't stop at despair, but finds hope and joy amid injustice and suffering, which in this dark time can be found in establishing and maintaining interpersonal relationships and celebrating the memory of the roots.
Aaiún Nin is a scholarship holder of the International Network of Refuge Cities ICORN at the Villa Decius Institute for Culture in Krakow.
More about the poet and ICORN programme:
https://willadecjusza.pl/en/aaiun-nin-1