Christmas and New Year's meetings at Villa Decius
22.11.2022
Last free dates!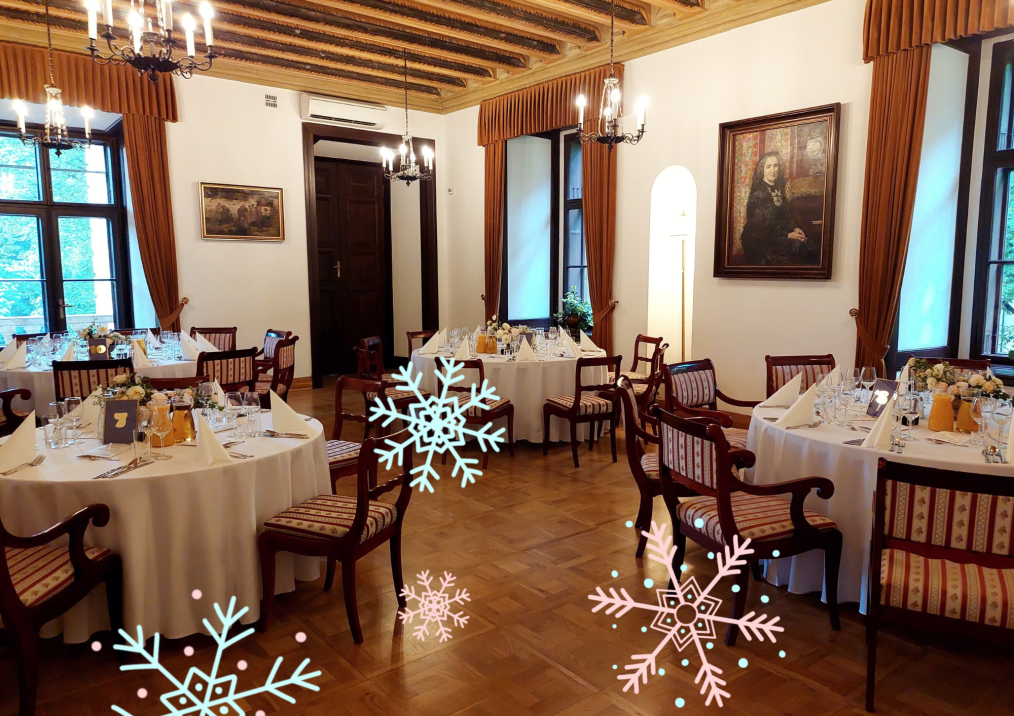 Please be advised that we have a few last remaining free dates for Christmas and New Year's meetings at Villa Decius.
If you are looking for an elegant and unique place for a Christmas party - the historic Renaissance interiors of Villa Decius are ideal for this purpose.
Feel free to contact us!centrum@willadecjusza.pltel. 508 688 516
We also invite you to like the Center on our Facebook profile:
https://www.facebook.com/CentrumKonferencyjneWillaDecjusza
We also invite to a virtual walk through Villa Decius:
https://willadecjusza.pl/wirtualny%20spacer/index.htm
By organizing events at the Conference Center, you become the Patron of Villa Decius in support of its educational and cultural projects.