Visit Villa Decius
Guided tour in Ukrainian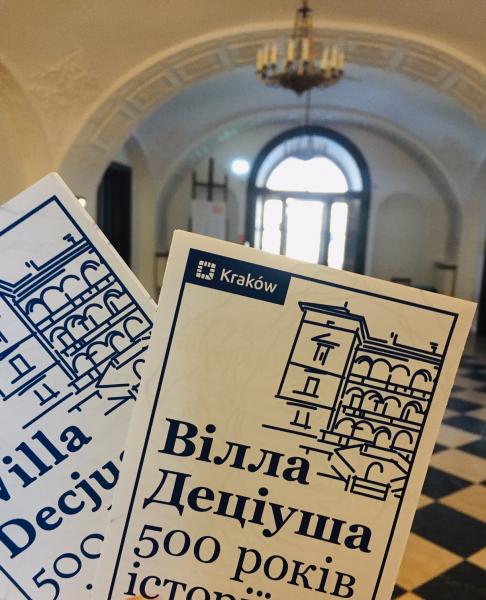 We cordially invite you to visit and get to know the interior of Villa Decius, the history of which dates back to the 16th century. In the palace you will find furniture collections from the National Museum in Krakow and paintings from the District Museum in Nowy Sącz.

On Sunday, May 29 at. 11.00 a.m we invite to the Villa Decius for the guided tour in Ukrainian.

Admission free.



Besides, in May Villa Decius is open to visitors on the following dates:
Tuesdays from 10.00 to 18.00, Wednesdays and Thursdays from 10.00 to 16.00
and on Sunday, May 29 from 11.00 to 18.00
at. 13.30 guided tours for families with children as part of the Krakow Family Festival.

Last admission is 45 minutes before closing at the latest.