Themed walk: "Austrian Krakow"
Led by: Krzysztof Jakubowski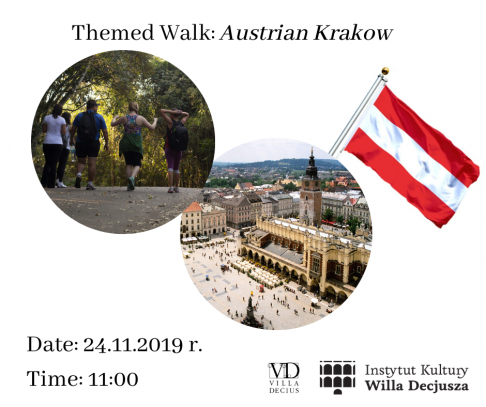 Meeting point: corner of Poselska Street and Senacka Street, near the Archaeological Museum

Remember that you need to register first!

Please, send applications via the contact form (on the right), providing the name of the event you want to participate. The e-mail should include the number of people (max. 2 as part of the application), name, surname and e-mail address.

Size of the group: 25 people

Participants enrolled for event will receive a return e-mail by November 22.