Meeting with Carabinieri Brig. Gen. Roberto Riccardi
We cordially invite you to a meeting promoting the book entitled. "Detective dell'arte. Carabinieri on Guarding Cultural Heritage," by Carabinieri Brig. Gen. Roberto Riccardi, commander of a special Carabinieri unit dedicated to combating crimes against cultural heritage.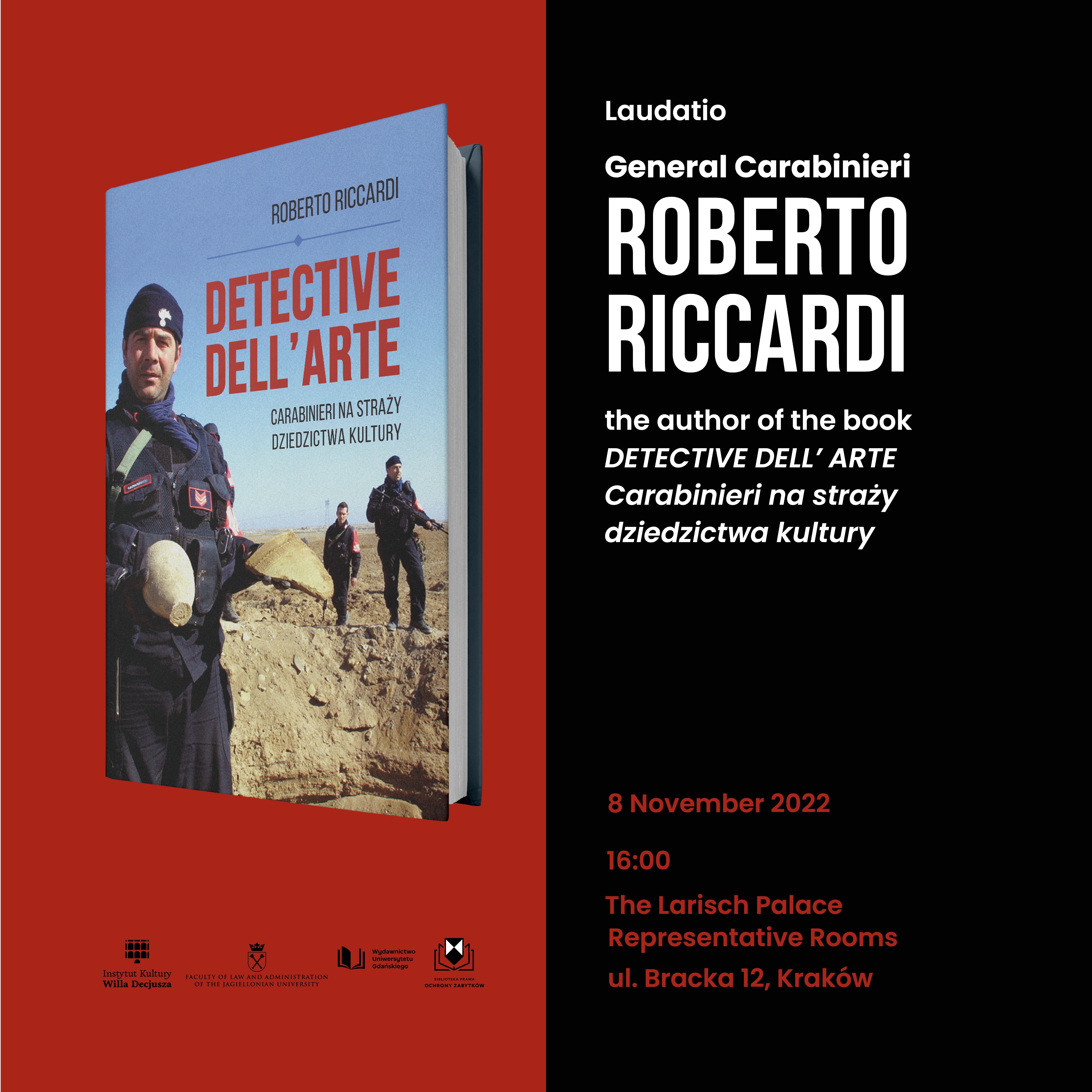 The meeting will be held on November 8, at 4:00 pm in the Representative Rooms of the Larisch Palace, at 12 Bracka Street in Krakow. The meeting is co-organized by the Villa Decius Institute for Culture, Jagiellonian University and the University of Gdansk.
As part of the discussion around the book, we will talk about topics related to the protection of cultural property from crime, while referring to incidents described in the book related to the theft of works of art both from museums, galleries and churches, as well as from illegal archaeological excavations.
The meeting will be conducted in English.
Registration for the event is available at the link:
https://forms.gle/voYog3QUuLcNsJJ17