Dobiesław Gała | sculptures
We invite you to intimate exhibition of sculptures and animations by Dobieslaw Gala at Villa Decius.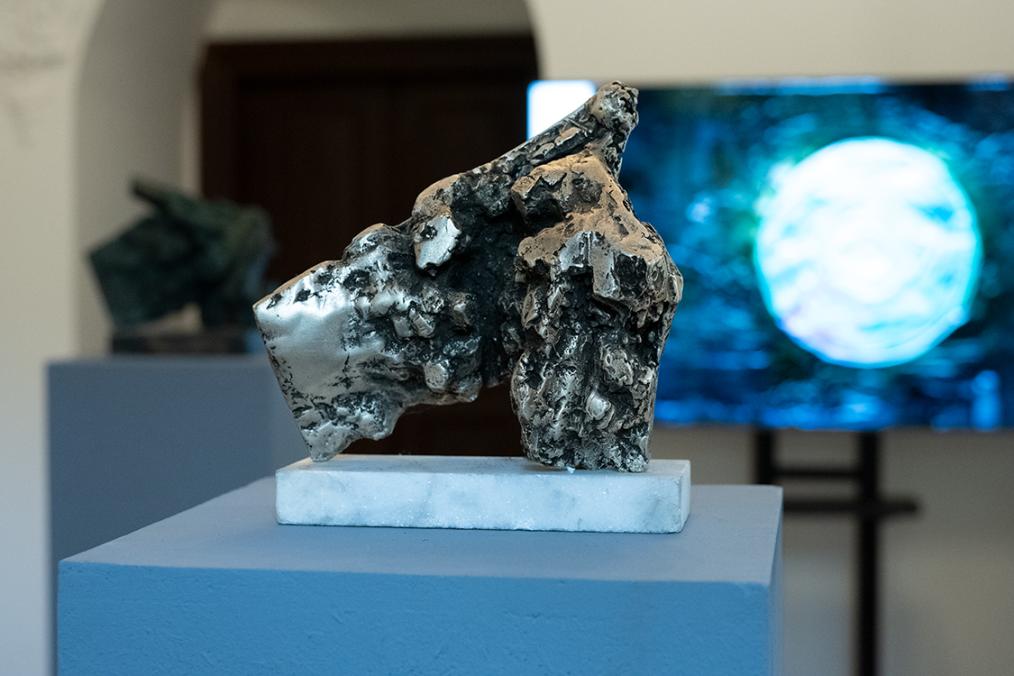 As part of the events accompanying the release of the extended publication of Dobiesław Gała's album Reliefs, we invite you to an intimate exhibition of his sculptures and animations presenting the artist's work in the space of Villa Decius.
The exhibition can be viewed throughout November during the Villa's opening hours to the public:
- Tuesdays, Wednesdays, Thursdays from 10.00 to 18.00 (except 1 November)
- and on selected Sundays: 5, 12, 19 November from 11 am to 6 pm.
The exhibition is presented on the ground floor of the Villa in the Alcove Fireplace Room.
Dobiesław Gała's works from the Reliefs series were presented at Villa Decius in autumn 2023. The exhibition was accompanied by the publication of a trilingual catalogue with the artist's works. Due to the great interest in Dobiesław Gała's work worldwide, this year's RELIEFS publication was expanded to include an edition in Chinese and Italian.
The project is co-financed by the ORLEN Foundation and the Bank Pekao S.A. Foundation.
Read more about the album Reliefs and the work of Dobiesław Gała:
https://willadecjusza.pl/en/events/dobieslaw-gala-reliefs