Call for Applications! Krakow UNESCO City of Literature Residency Program
Apply and come to Krakow to work on your project.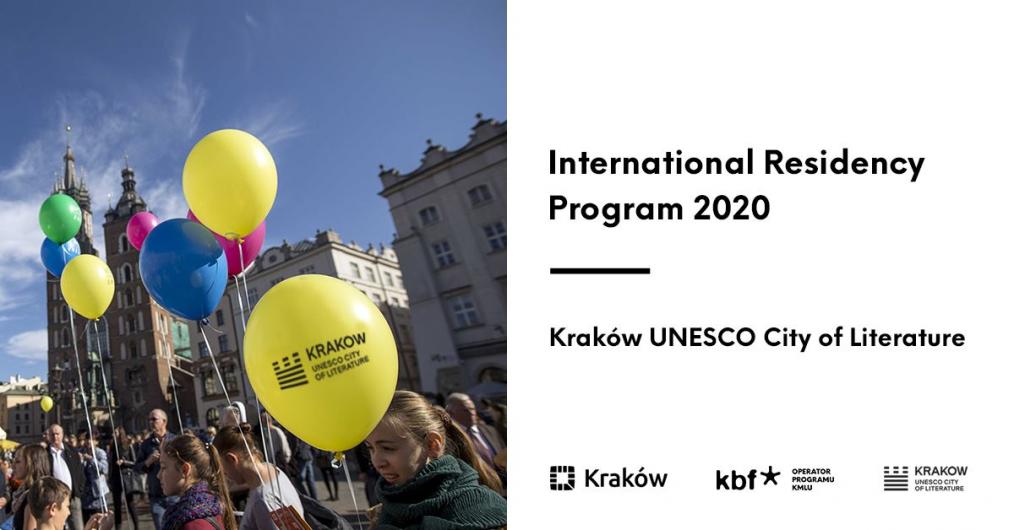 Kraków UNESCO City of Literature and Villa Decius Institute for Culture (the official partner of the project) have the pleasure to announce the 2020 call for applications of the International Residency Program for writers and translators.


The Program is dedicated to all emerging writers, playwrights, journalists, poets and translators working currently on a writing project and willing to learn more about the Polish literary community. It is a perfect opportunity to professionalize writing skills and find the optimal conditions for creative work, and present own writing to the new audience.


In 2020 the Residency Program in Krakow will offer writers a two-month stay in the following periods of the year:
1st May – 30th June
1st September – 31st October
Residents will stay at the Villa Decius, the official partner of the project with years of experience running international residencies, including the Visegrad Literary Residency Program and the ICORN Residency Program.
Expectations:
- Connection with any UNESCO City of Literature;
- At least one published book (fiction or non-fiction), a poetry collection, screenplay or theatre script by the applicant;
- Work on a literary project during the residency;
- Upper-intermediate level of spoken English;
- Interest in the Central European region;
- Readiness to participate in the literary life of Krakow, including events, meetings promotional interviews and engagements, festivals, where applicable;
- Residents will be asked to write a text (work of fiction or non-fiction) that will feature the City of Krakow (min. 6 000 to max. 11 000 characters with spaces) in some fashion and will be used in the future, published collection for promotional purposes.
Further information (how to apply, required documents) available at:
http://krakowcityofliterature.com/announcing-call-for-applications-of-the-international-residency-program-2020
Deadline for submitting the application is 29th February.
The Residency Program is realized by Krakow Festival Office (as the operator of the Kraków UNESCO City of Literature Program) in partnership with Villa Decius Institute for Culture