Visit Villa Decius in March
01.03.2023
We invite you to visit Villa Decius.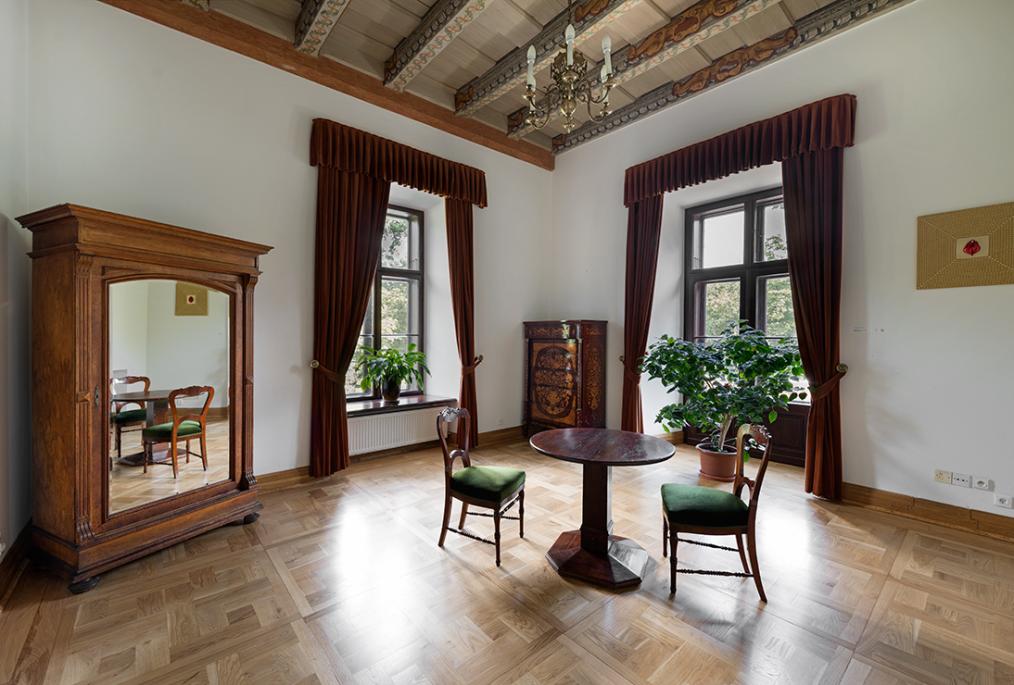 We cordially invite you to visit and get to know the interior of Villa Decius, the history of which dates back to the 16th century. In the palace you will find furniture collections from the National Museum in Krakow and paintings from the District Museum in Nowy Sącz.In March, Villa Decius is open to visitors on the following dates:

- on Sundays (5, 19, 26 March )
from 11.00 to 18.00 and
on 12 March
from 11 a.m. to 3 p.m., and
at 5 p.m. we invite you to a Chopin recital performed by Professor Andrzej Pikul
(Piano Department of the Krzysztof Penderecki Academy of Music in Kraków),
- on Tuesdays
(7, 14, 21, 28 March) from 11.00 to 18.00,
- on Thursdays
(9, 16, 23, 30 March) from 11.00 to 18.00.
Guided tours in polish language
(included in the price of the entrance ticket):
- on Thursdays:
March 9, 16, 23, 30 at 1 pm,
- on Sunday,
March 26 at 1 pm.
The last entrance to the exhibition is no later than 45 minutes before the closing time.
Ticket prices:
1)           Regular ticket - PLN 12
2)           Discount ticket - PLN 10
3)           Family ticket (2 adults + at least 2 children under 16 years of age, or 1 adult + at least 3 children under 16 years of age) - PLN 30
Tickets can be purchased at the Villa Decius. Payment only in cash.
For discount tickets, presentation of relevant documents is required.
The opening days and hours at the Villa Decius may change. Changes to the opening hours will be updated and posted in the VDIC webpage:
www.willadecjusza.pl
.
We also invite to a virtual walk through Villa Decius:
https://willadecjusza.pl/wirtualny%20spacer/index.htm