Exhibition at Planty and meeting at Villa Decius
A new joint project of the IKWD with the US Consulate in Krakow and the Emigration Museum in Gdynia.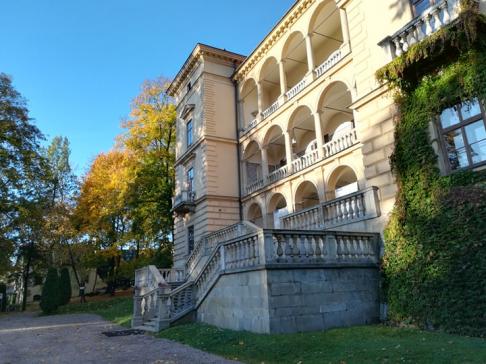 The Villa Decius Institute for Culture in cooperation with the US Consulate in Krakow and the Emigration Museum in Gdynia began works on the exhibition which main goal will be building bilateral relations: PL - US and expanding the knowledge of young Poles about the importance of the contribution of generations of migrants and their descendants from Poland to the United States of America.


The United States of America, a melting pot of cultures and traditions of their citizens' origin countries, is a special partner to Poland, especially in terms of cultural cooperation. In many sectors, and at various levels, Polish-American mutual cooperation is a natural path of development for both countries.


Thanks to the exhibition, young Poles will meet not only with people but also with events that significantly affect today's United States. They will also follow not easy path which Polish migrants have traveled. Poles, emigrating to the United States have added more than one "brick" to the mosaic of American society. Prepared exhibition will be the best example of the fact, that Poles in the USA and Americans of Polish origin have a huge share in building everyday life as well as landmark events in history.


The exhibition will be located in the very heart of Krakow, on the most frequented route: on the Planty Park in Krakow, along the path from Poselska Street to Wawel. The exhibition will be on display from October 1, 2020, from the official opening and debate organized at Villa Decius, dedicated to Poles and Americans, and their contributions to the culture of a given country. The closing of the exhibition is scheduled for October 31, 2020. The event accompanying the closing of the exhibition will be a discussion with students and Krakow expats on the importance of preserving their own roots and enriching each other's cultures.


Promoting Polish places, people and events which fate has been intertwined with the fate of the United States can be an element building intercultural dialogue on the US-PL line. The exhibition will initiate a broader debate and will serve as strategy to maintain and strengthen transnational cooperation in the future.